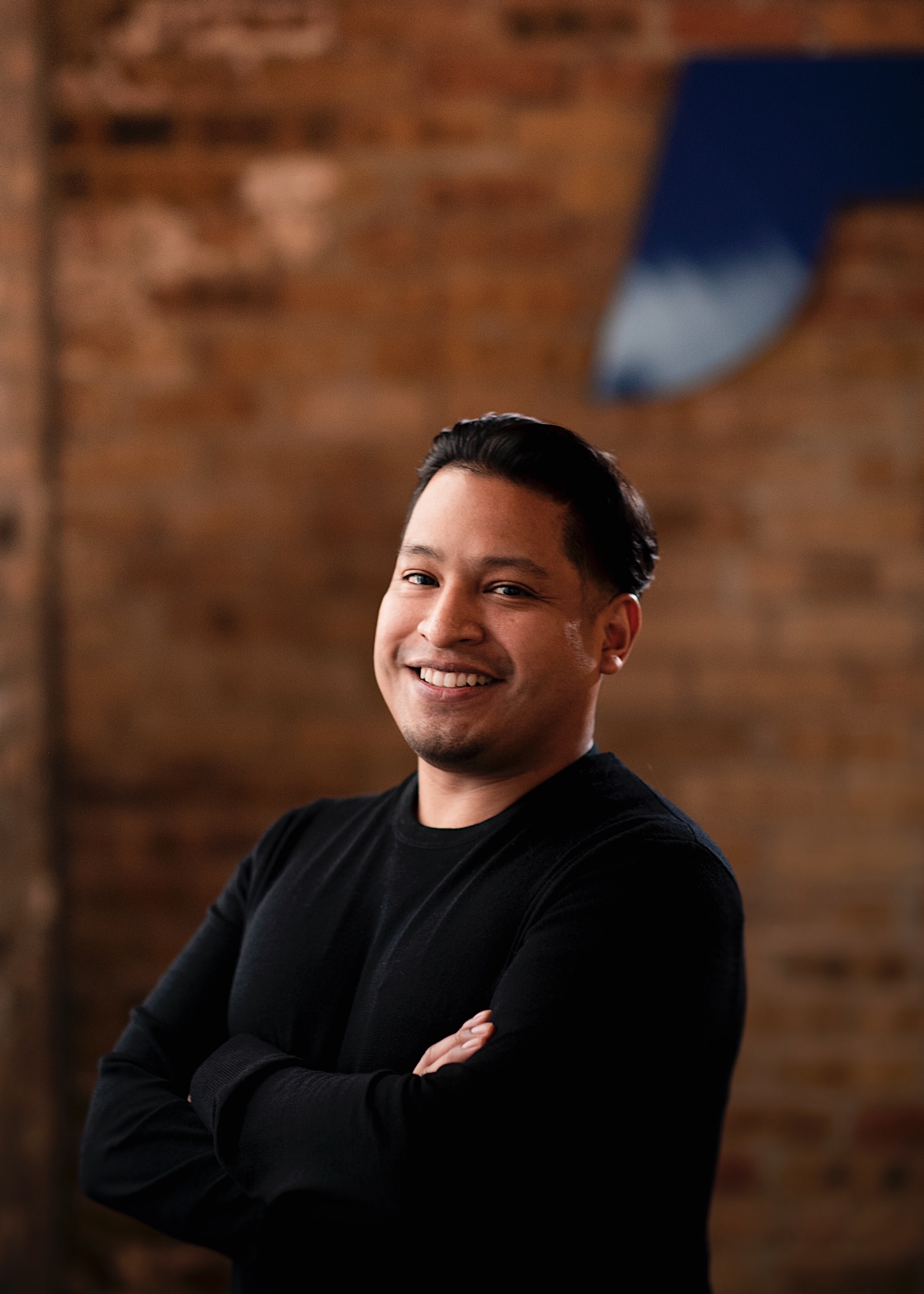 Bobby Reyes
Experience Designer
CentUp
iOS App
CentUp
CentUp is a micro-donation platform that initially only existed on the web. The platform enables readers to make micro-donations in support of their favorite content creators. They needed an iOS app to complement its existing web application.
Role:

Competitive Analysis
Personas
Information Architecture
Userflows
Wireframes
User Interface Design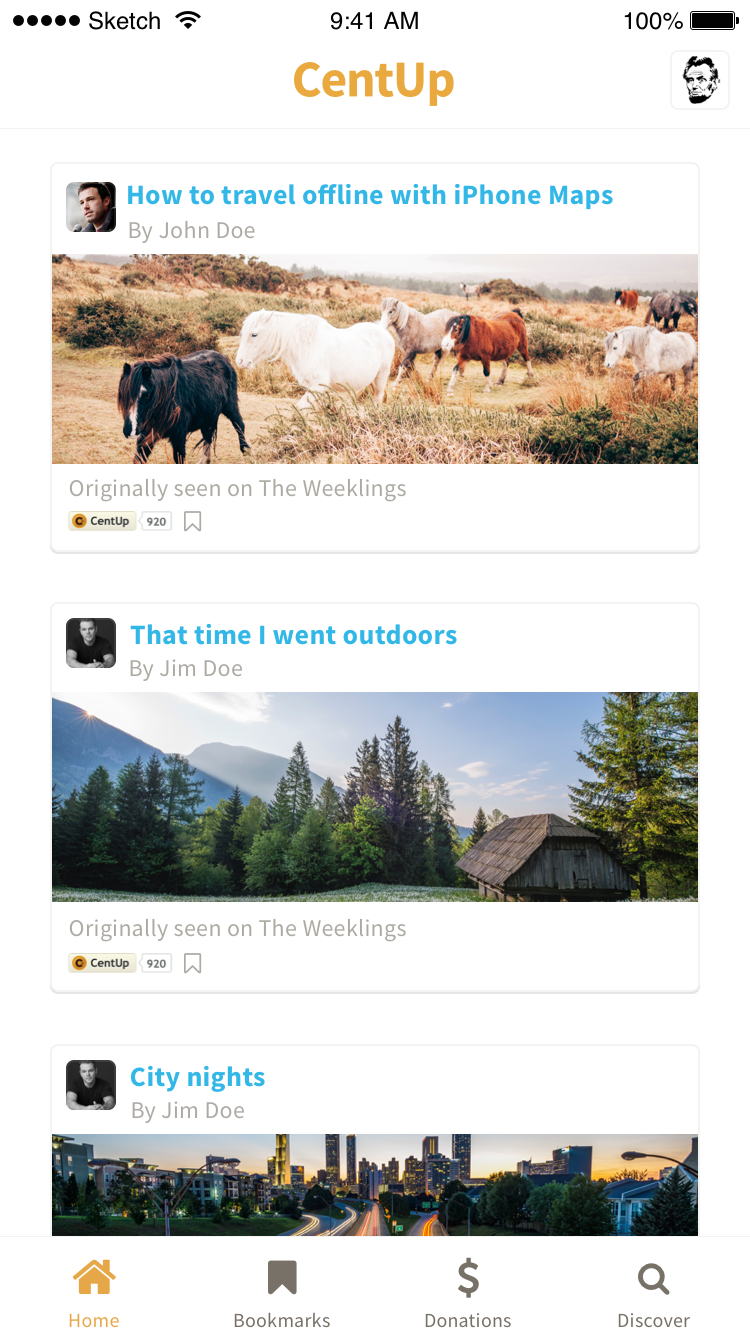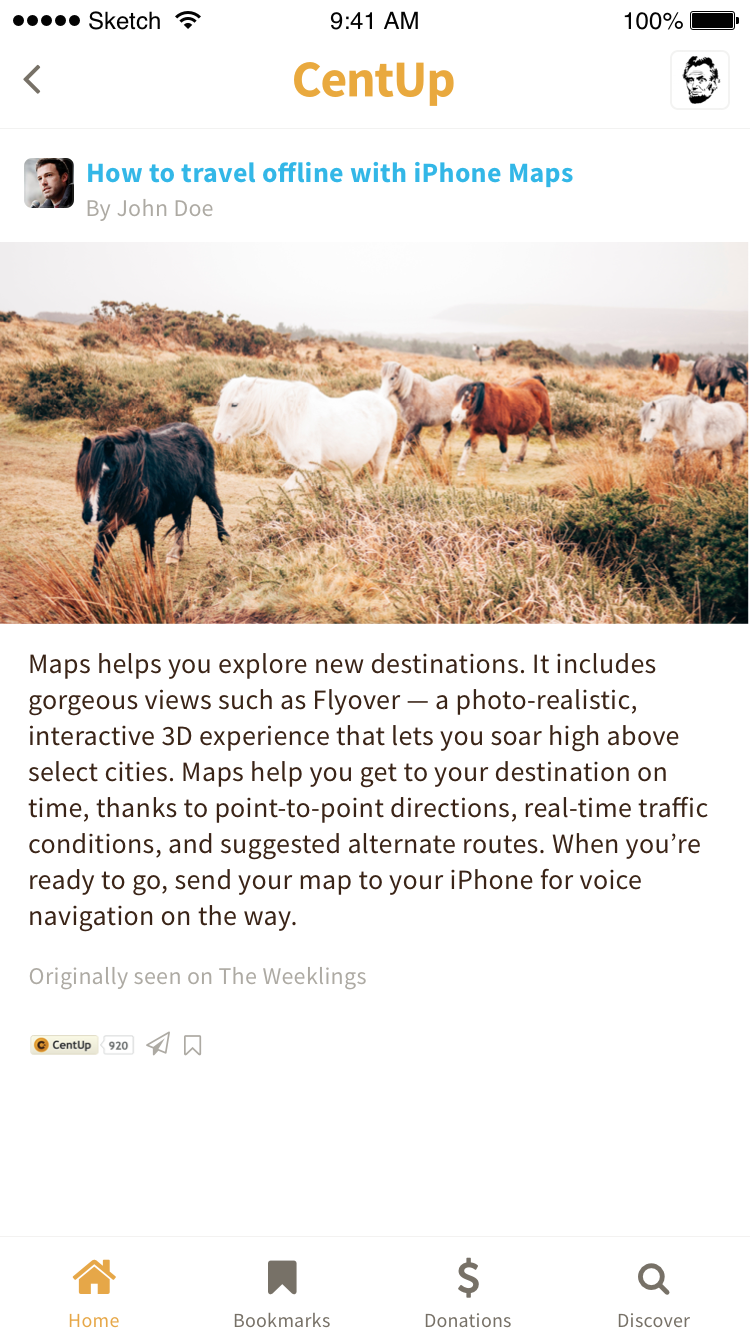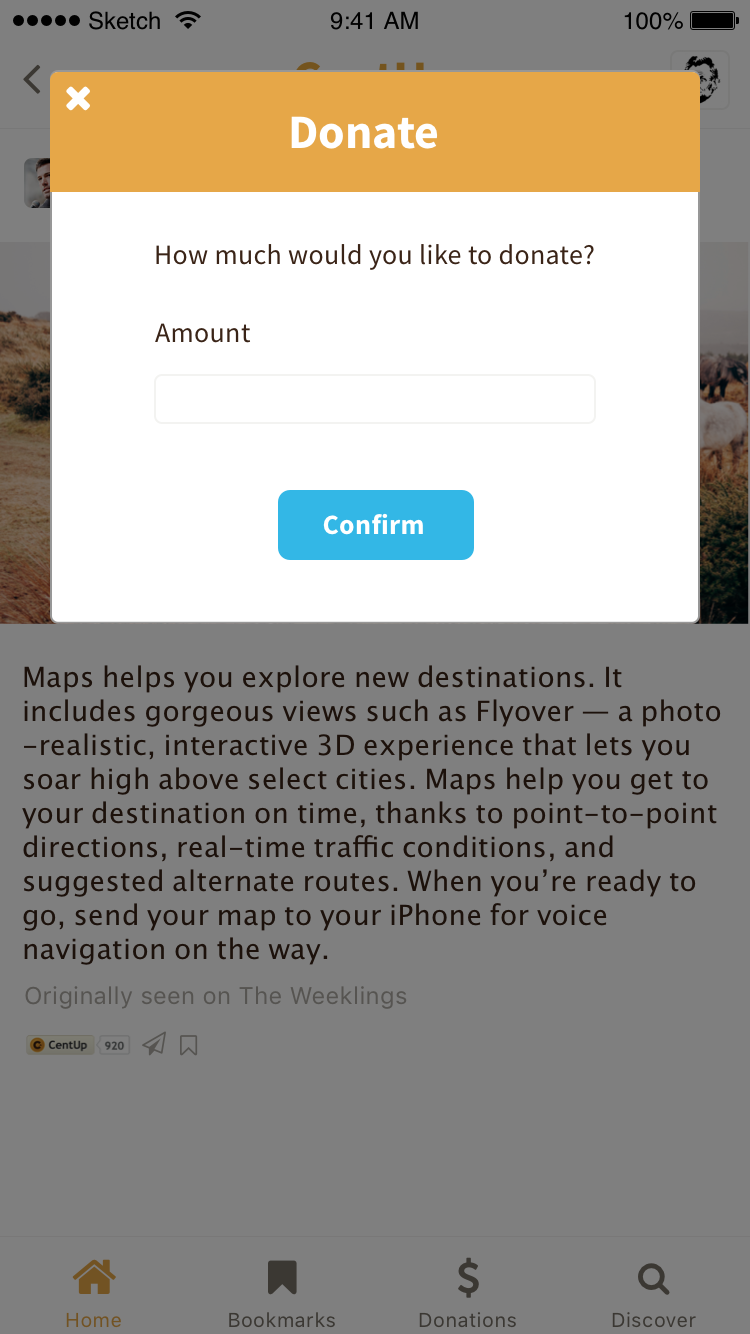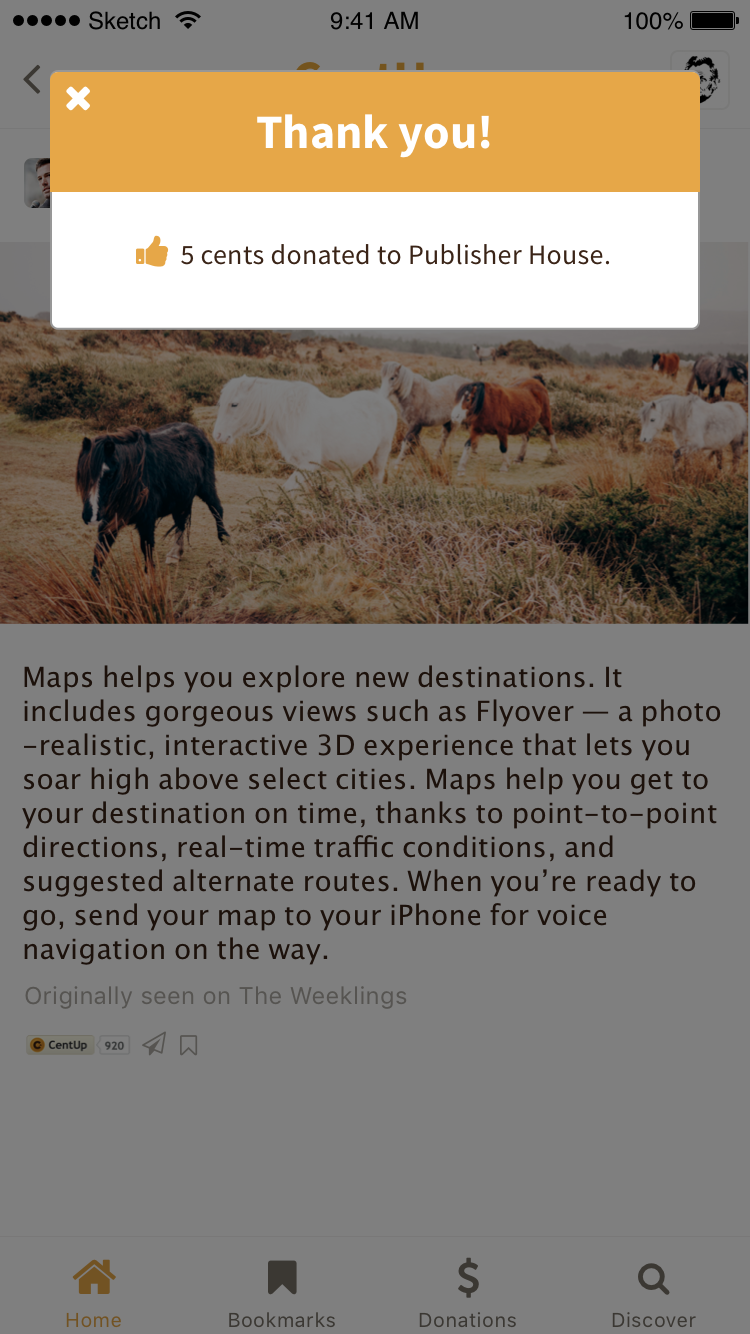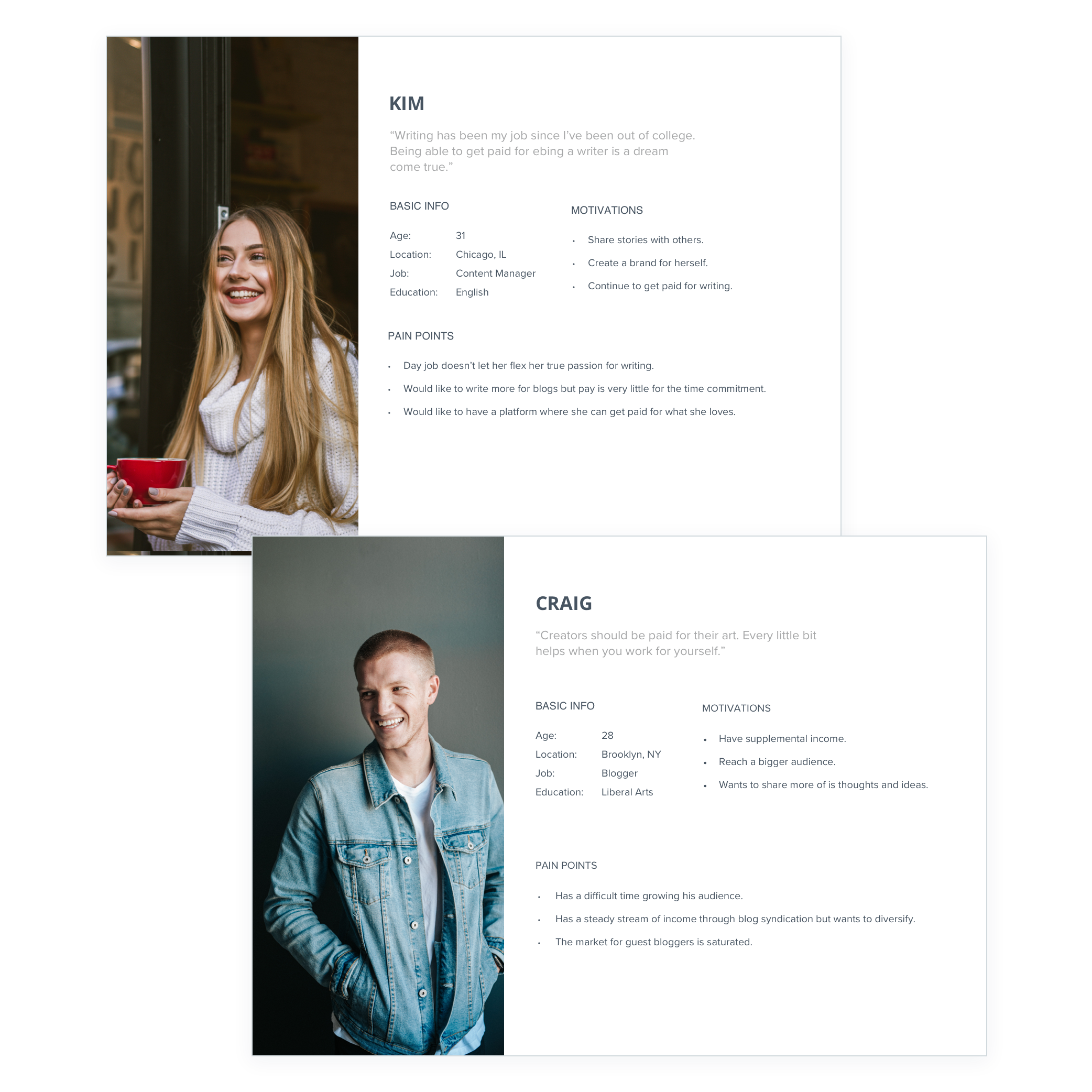 Personas
Based on the interviews my teammates conducted I set up two personas. We referred to them throughout the entire design process.

These personas helped us know who our ideal customer were and what problems they needed solved. We made sure to refer to them time and time again which help us prioritize what features they needed.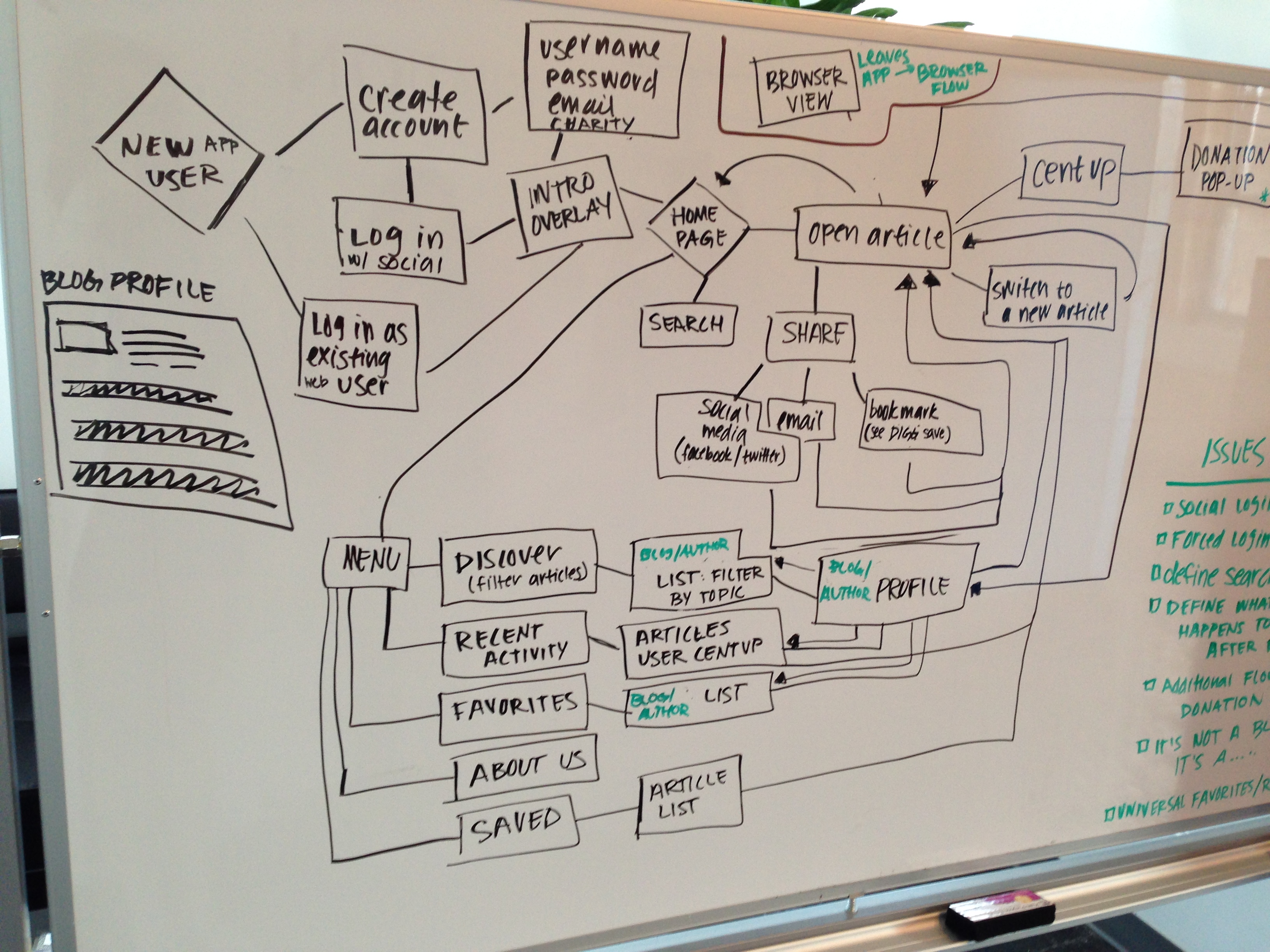 Sketches
Sketching is a big part of my process and I got to work on userflows. I was able to get this done first on a whiteboard and continued to iterate on it until it was easy for a user to get from point A to point B.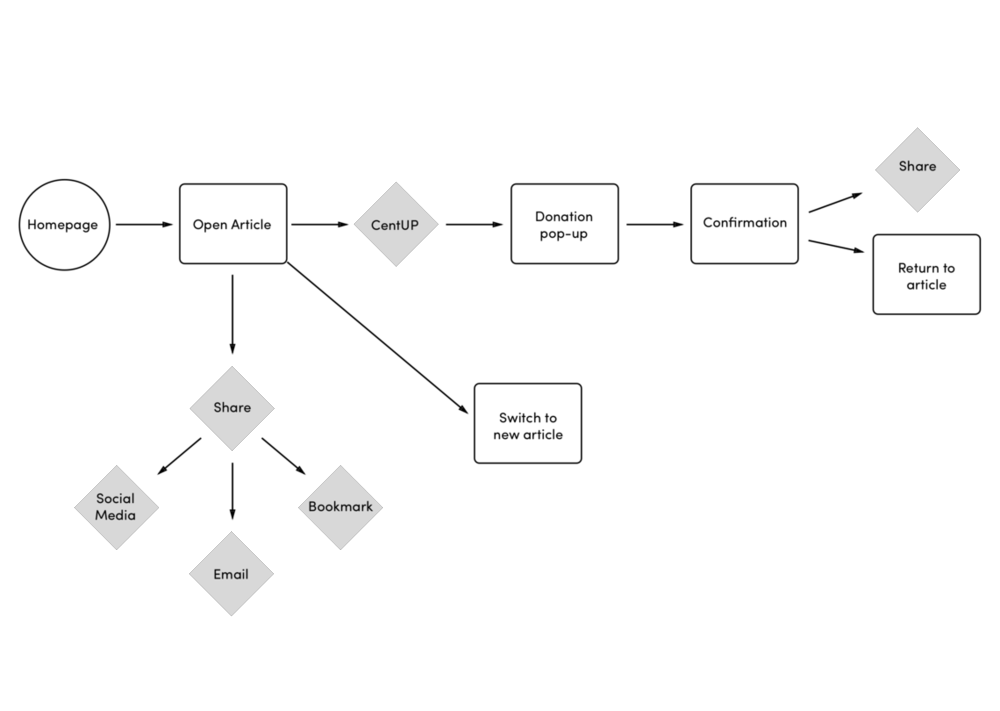 Userflow
Once the userflows were determined I went ahead and digitized them in OmniGraffle so I could refer to them when I began wireframing. One particular flow that was important to get write was the donation flow. This flow would allow a user to donate money to their favorite publisher.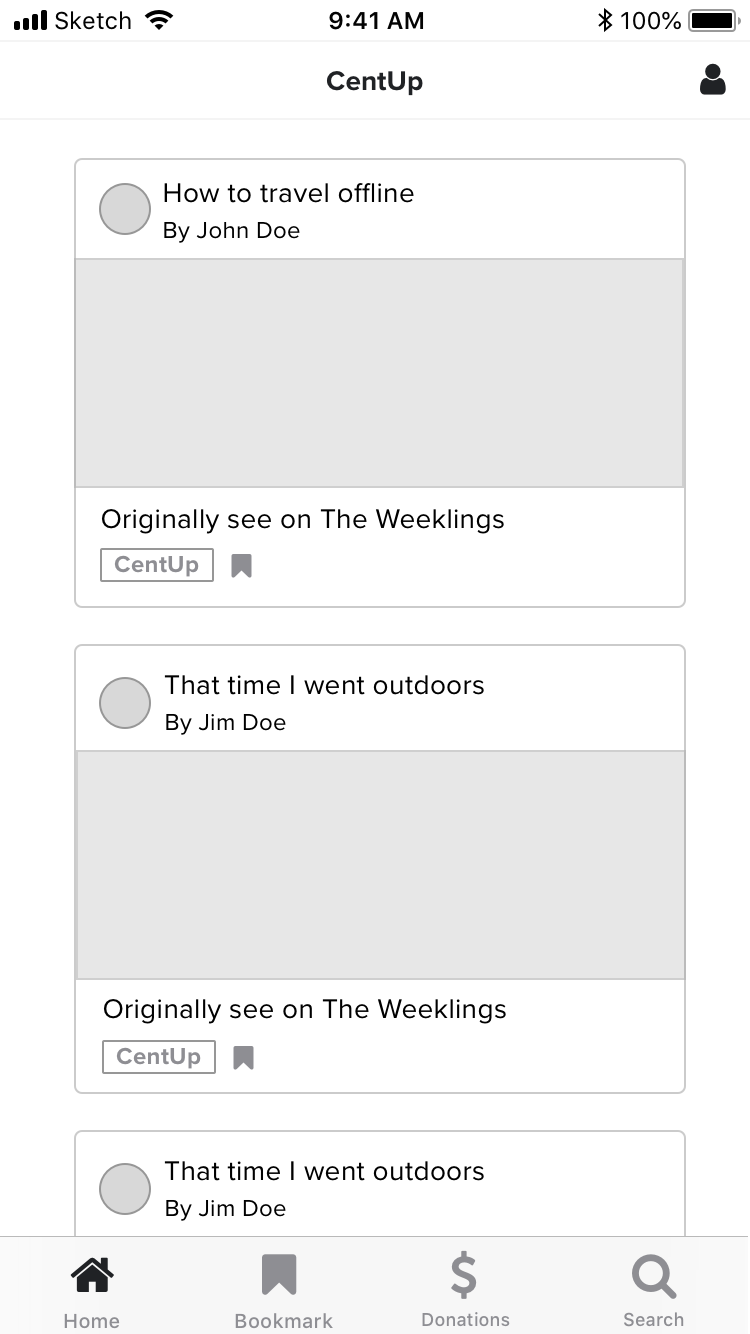 Wireframes
After sketching multiple wireframes, I then developed more detailed hi-fidelity wireframes using Sketch. In developing the screens and layouts I was conscience of how to create an easy experience for users while also incorporating the CentUp brand.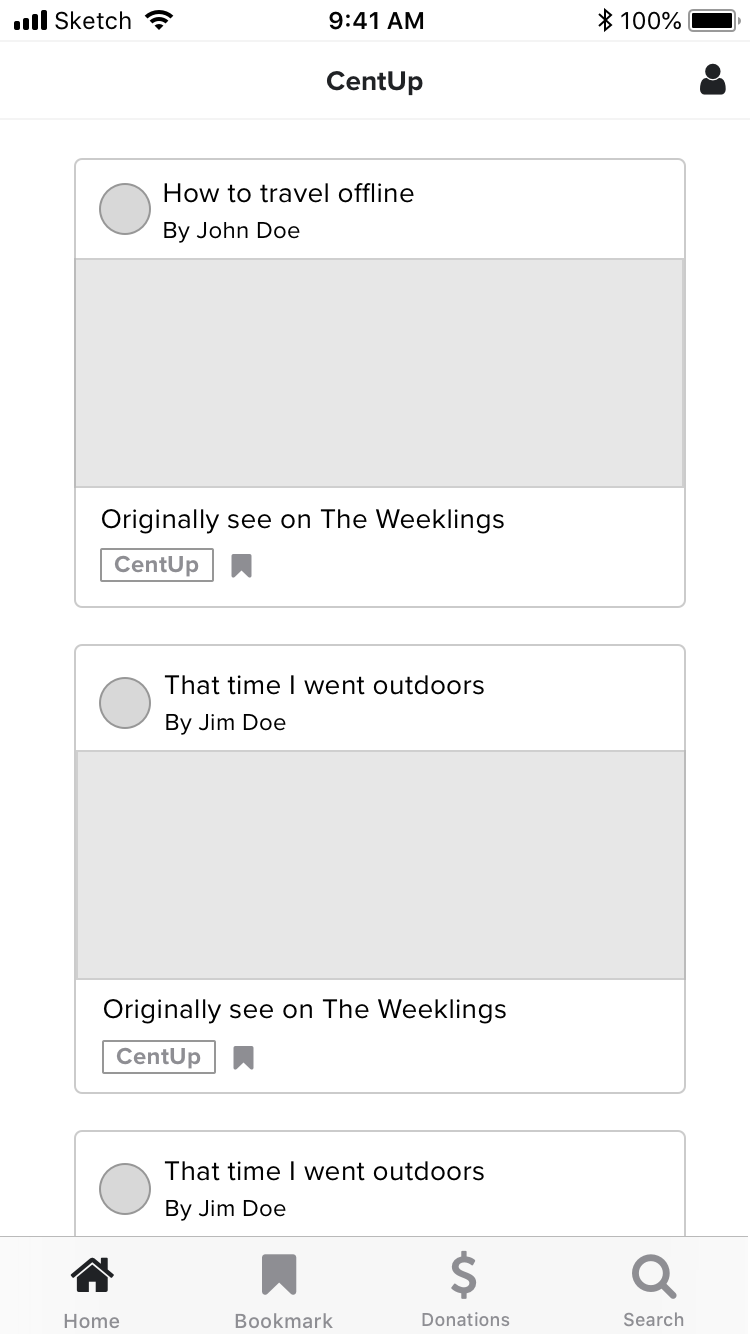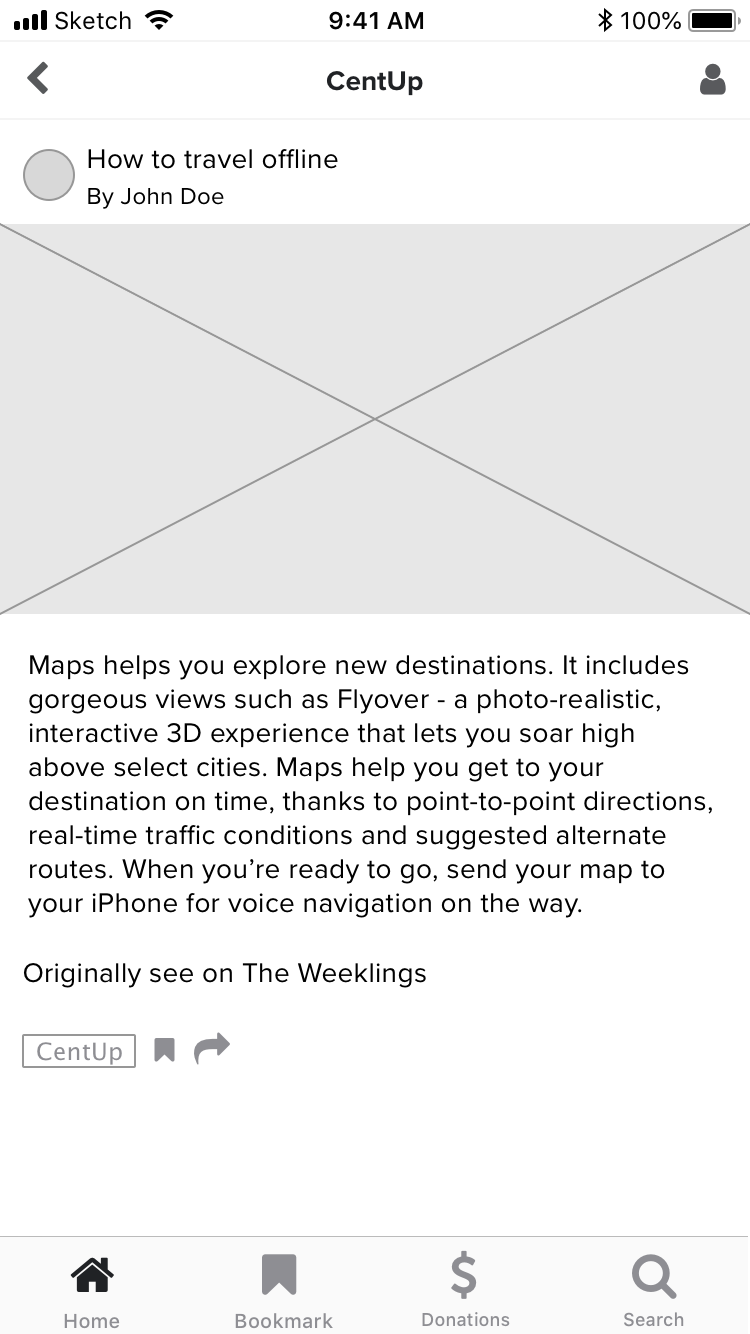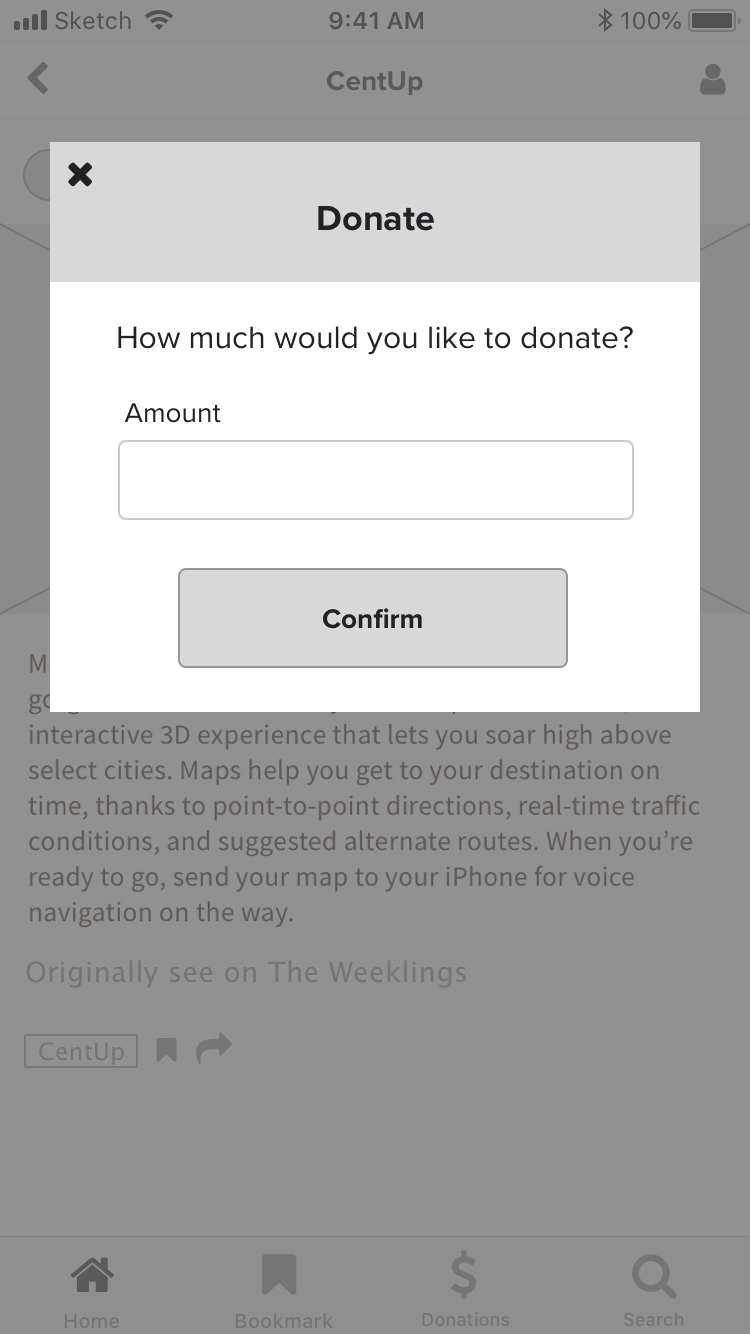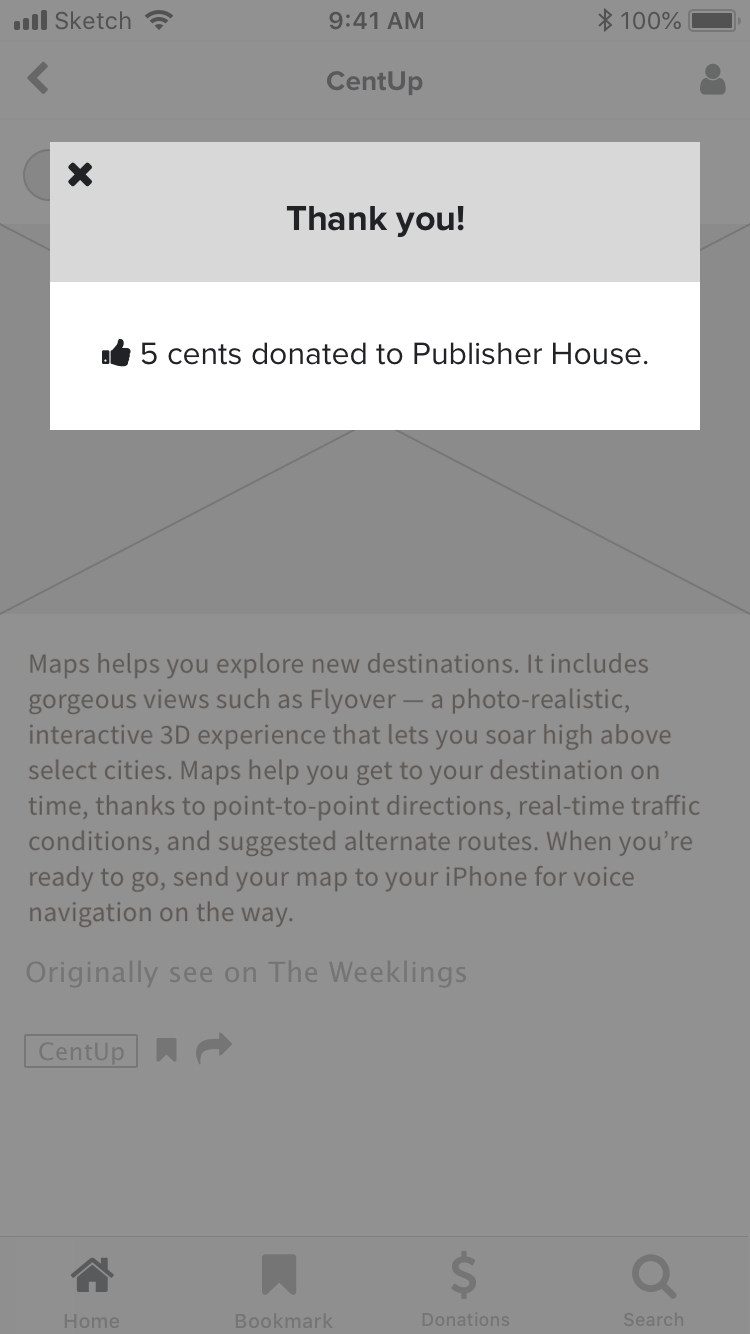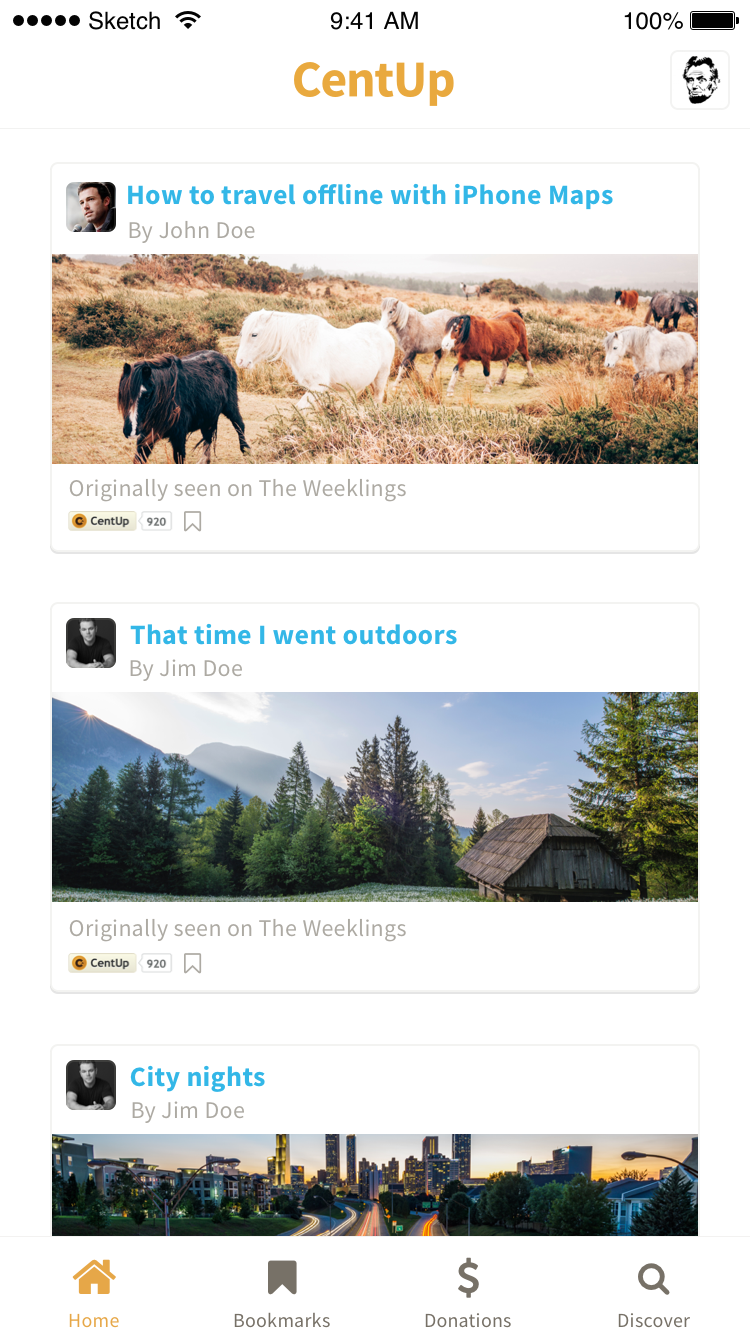 UI Design
Once my teammates had conducted usability testing and the wireframes finalized. I was tasked with creating the final UI for the home screen and the interaction of donating to a publisher. I made sure to utilize CentUp's style guide when deciding on to incorportate their color palette in the interface. While also keeping the donate button on brand.
When creating interfaces for mobile I make sure to highlight the content and make sure it is readable. Since there is less real estate is vital to make sure that all the elements on the screen are readable.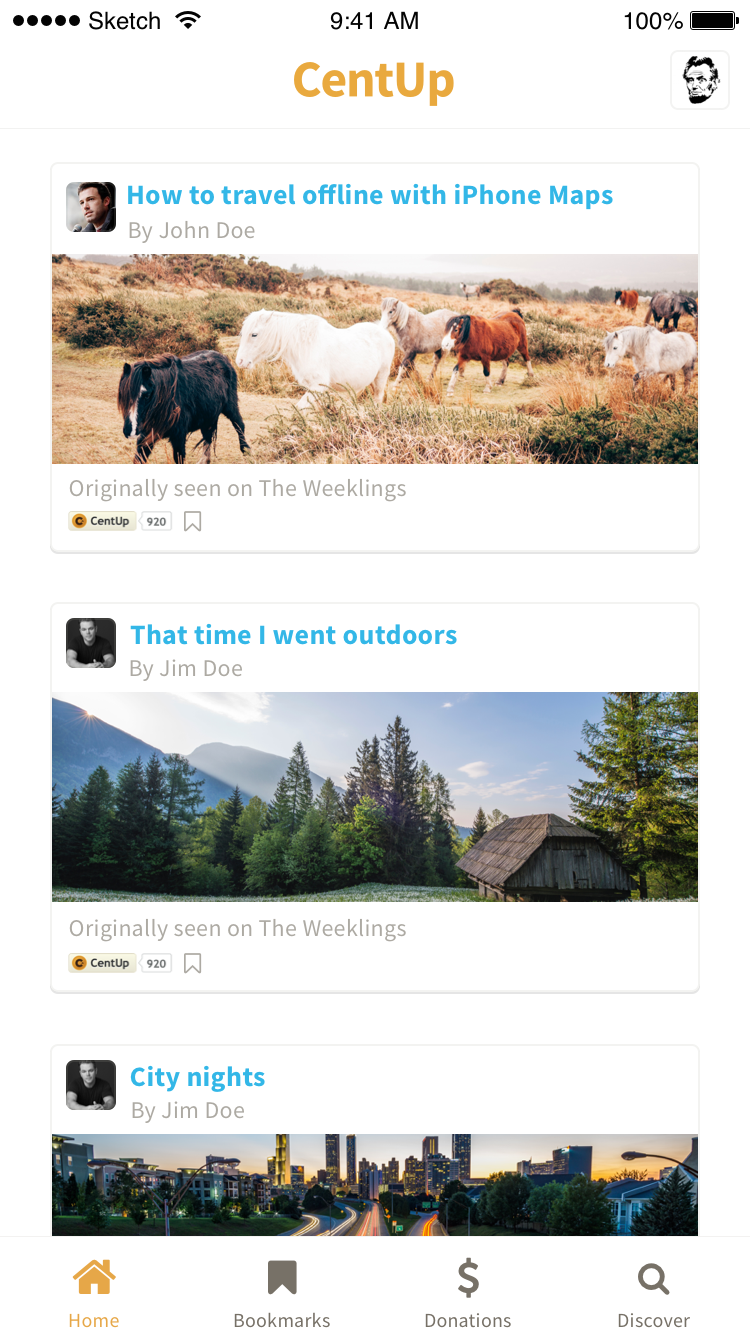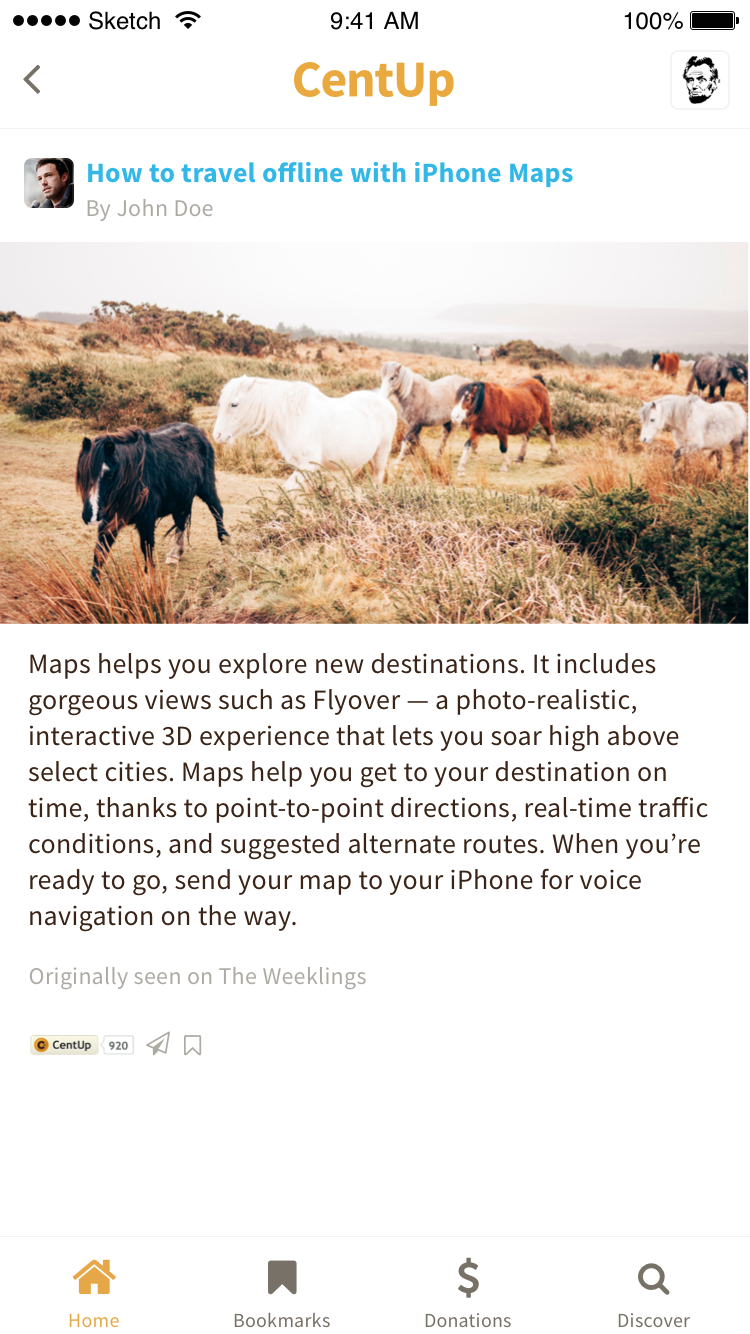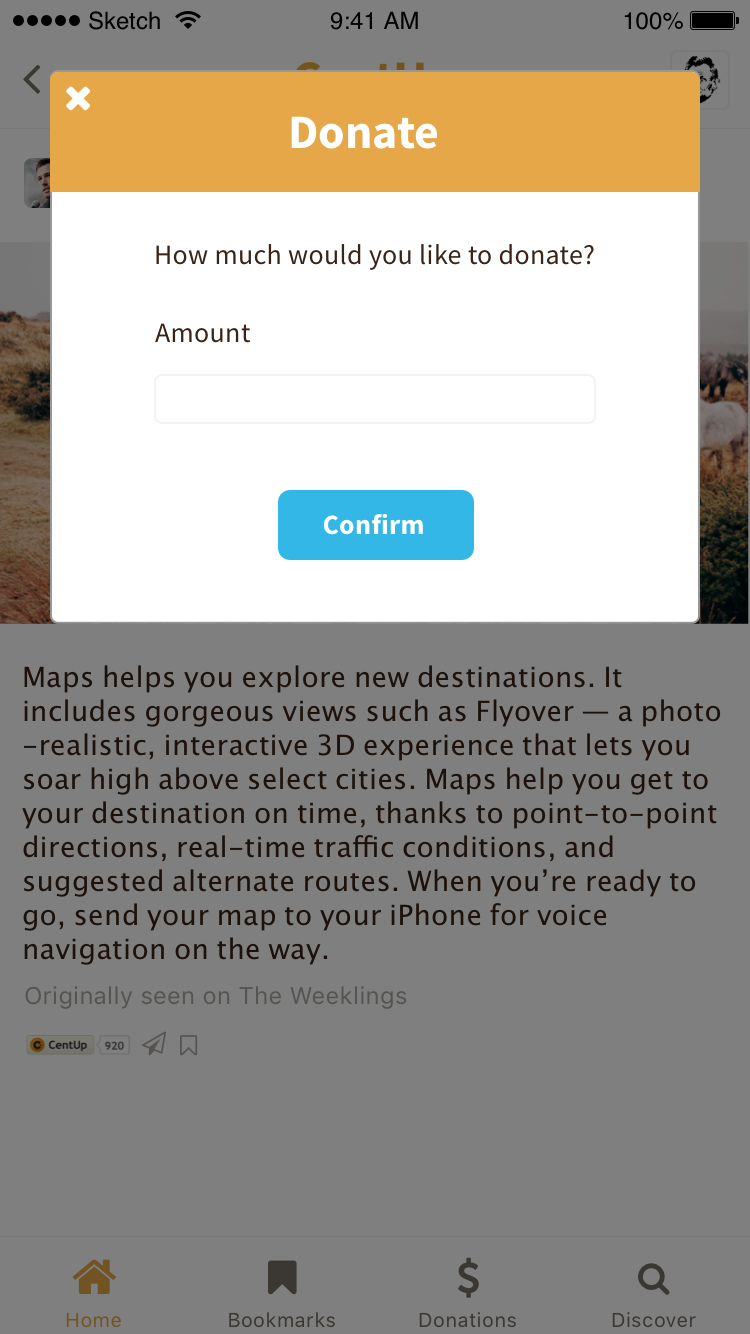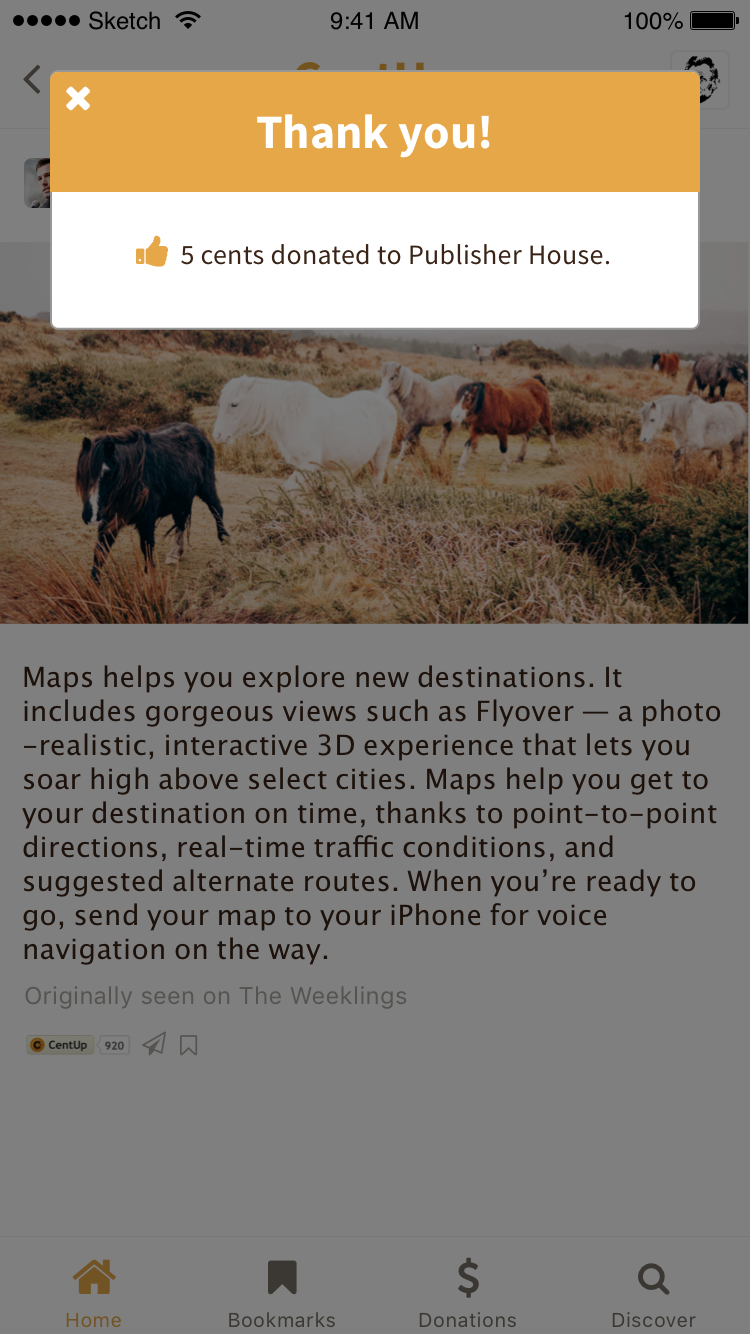 What I learned designing CentUp
CentUp is a platform that is centered around content. When designing the user interface it was important for me to focus on the copy and make sure the publishers content was prominent. Sticking to iOS guidelines I made sure it was a good experience to read and find content. It had to be readable and easily scannable and by doing user testing it helped me accomplish that.